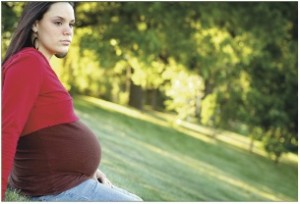 Recent data from the Treatment Episode Data Set reveal that 4.8% of female substance abuse admissions (between the ages of 15 to 44) are pregnant at the time of entry. While this percentage has remained fairly stable since 2000, the percentage of these pregnant women reporting drug abuse has increased to 63.8%, an increase of almost 13% since 2000. Non-pregnant female admissions in the same age range reveal a similar pattern for drug use, while percentages for both groups reporting alcohol abuse has decreased. The report published by the Substance Abuse and Mental Health Services Administration (SAMHSA) writes that these trends "may highlight the need to focus greater attention on addressing drug abuse among this population."
Any substance abuse by pregnant women can result in miscarriage or premature birth, as well as a plethora of other health-related and developmental problems for the baby and mother both. In light of these recent trends, it is clear more educational outreaches must be available to prevent this statistic from climbing any higher. SAMHSA Administrator Pamela S. Hyde calls for increased access to "prevention, support, and recovery services" that meet the specialized need of pregnant and postpartum women. SAMHSA's already active Residential Treatment Program for Pregnant and Postpartum Women is a step in the right direction. This program encompasses comprehensive residential treatment and educates women on prevention, treatment, and recovery. Furthermore, the family-centered approach they take strengthens relationships beyond the substance users to encompass all affected victims. More programs modeled after the SAMHA platform would improve the education and prevention of life-threatening abuses to women across the globe.
Please click here to review the full report.