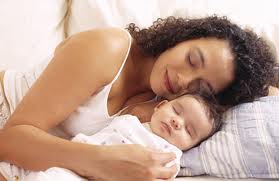 On Tuesday, December 18th the Women's Health Research Institute hosted speakers at the monthly lunch series to discuss women's health, HIV and the vast advances made in HIV care the past 20 years. Although many aspects of HIV transmission, susceptibility, physicality and progress were examined, I was intrigued most by the research presented by Dr. Patricia Garcia on HIV transmission from mother to child.
Dr. Garcia thoughtfully described her vision of a generation without HIV. In that vision, she touched upon the methods through which rapid testing can detect whether a mother is HIV positive, and how that information can be used, along with new prevention methods to create a generation born without HIV.
The data Dr. Garcia presented was very powerful, showing how changes in HIV diagnosis vary greatly by race and gender. She highlighted that of all AIDS diagnoses from 1985-2010, the estimated percentage among adult and adolescent females increased from 7% in 1985 to 25% in 2010.
  Dr. Garcia further showed how the state of Illinois had progressed greatly over the last 15 year, making rapid HIV testing easily available in 2005, at which point the knowledge of HIV status among pregnant women increased significantly. This development influenced the considerable reduction in HIV+ births in the state of Illinois.
 The message is one of continued hope and the success of good health care research. With hard work, women's health experts and community members saw an issue amongst women and children that could be improved with access, knowledge and prevention, giving new life to an entire generation of children.