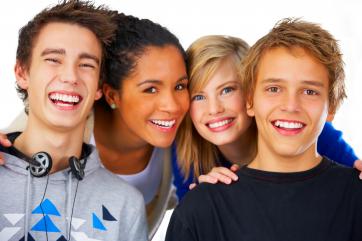 Know the facts! GYT: Get Yourself Tested
False assumptions about sexually transmitted diseases (STDs)—how they're spread, treated, and prevented—are everywhere and it can be especially hard for people to get the facts. Here are five you need to know:
You can't tell someone has an STD just by looking at them.
STD tests aren't always a part of a regular doctor visit.
Almost all STDs that can be spread via unprotected vaginal sex can also be spread through unprotected oral and anal sex.
Using a condom can take a lot of the worry out of sex, since it can prevent unintended pregnancy and protect you from STDs.
STD testing is a basic part of staying healthy.
Because half of the estimated 20 million STDs that occur in the United States each year are among young people, STD Awareness Month 2015 is focused on this population. This month-long observance provides an opportunity to clear up misperceptions about STD prevention and testing, and confront the unique challenges that young people face when it comes to preventing these infections.
To learn more:  Visit HERE.