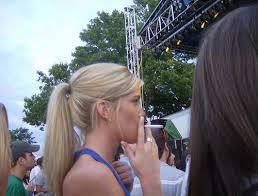 We are well aware that cigarette smoking has a direct link to lung cancer.  Did you know that the latest Surgeon General's report identified 21 other diseases that have a causal relationship to cigarettes?
The list included 12 types of cancer, 6 categories of cardiovascular disease, diabetes, chronic obstructive pulmonary disease, and some pneumonias.  But a new report put  out by the American Heart Association, the National Cancer Institute and several major medical centers that pooled data on millions of subjects of both sexes and age 55 years and older found other concerns for smokers. In this study,  mortality was followed from 2000 to 2011.
 There were 181,377 deaths overall---19% in smokers and 14% in non smokers. The study reconfirmed the increase morality due to smoking in the conditions listed above.    However, 17% of the smokers with increased mortality helped identify new conditions impacted by smoking:   renal failure, intestinal ischemia, hypertensive heart disease, infections, various respiratory conditions, breast cancer and prostate cancer---conditions not part of the earlier "21". 
While the study provides a more complete lists of conditions increased due to smoking, it also reinforces the fact that the rate of death from almost any cause was two to three time higher in current smokers when compared to non smokers.  While more study is needed to rule our other behaviours and determine how smoking effects treatment, the study demonstrates how important it is to reduce smoking espeically in young people.   Smoking also impacts one's  quality of life and will often cause mortality due to chronic conditions a decade earlier in smokers.  It sure makes sense to put those cigarettes away.