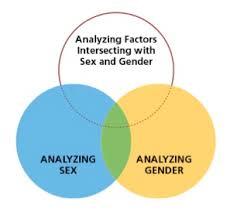 The Women's Health Research Institute has teamed up with North American leaders to advocate for sex inclusion in basic research.   Teresa K Woodruff, PhD, director of WHRI, and Melina R Kibbe, MD, WHRI Leadership Council member and vascular surgeon have joined nine other academic leaders in sex based medicine on an opinion piece entitled Sex inclusion in basic research drives discovery.  Published in the April 2015 edition of PNAS the article reinforces why sex inclusion is one of "most underappeciated differences in biomedical research".   It addresses the objections that have been made against inclusion of females in preclinical research by naysayers who are resisting a more equitable policy.  
While most of the discussion on this topic has revolved around biological sex differences, this article begins the discussion of the complex interdependency of sex and gender in animal research.
This article emerged from a workshop held at Stanford University in September 2014.  Besides Northwestern Feinberg School of Medicine, the other authors represent John Hopkins, Stanford U, U of California Irvine, U of Toronto, Georgia State, U of Maryland, McGill U, U of California Berkeley.