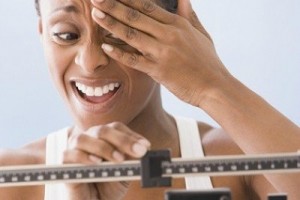 A recent study published by researchers at Duke University highlighted the fact that some populations of women are more receptive to weight-management interventions than programs advertising weight loss. Weight loss is difficult across all populations and many programs aimed at reducing the pounds may end up providing only a temporary reprieve.  As weight gain and obesity are ever-increasing concerns, some researchers have tried to tackle this problem from another angle.  Instead of designing weight loss programs, health enthusiasts should focus on weight management initiatives for certain populations.
Duke University researcher Gary Bennett, PhD, who headed this study, found that African-American women responded more favorably to a weight control program than the traditional weight loss regime. On average, premenopausal African-American women have more weight gain per year than women of other racial and ethnic groups.  Furthermore, by the time African-American women are 59, twice as many "have class 2 obesity as do white women and three times have the prevalence of class 3 obesity."  Current obesity treatments are not as effective for this population of women, and their underrepresentation in clinical trials studying weight loss interventions points to a dire need for understanding and implementing positive approaches to fight obesity. Re-angling the strategy towards prevention of weight gain requires a less-intensive intervention strategy, which many women are more responsive to.
The clinical trial involved overweight and class 1 obese women between the ages of 25 to 44.  The women were randomly placed in either a health clinic's usual care cohort or the experimental "Shape Program." The intervention program had five primary components: tailored behavior modification goals, weekly self-monitoring by interactive voice response, 12 monthly counseling calls by a registered dietitian, tailored skills training, and a 12-month YMCA membership. After the 18 month trial, patients in the "Shape Program" had a "mean weight loss of more than 2 pounds versus continued weight gain" in the control group. These positive results have inspired Duke researchers to continue unlocking the motivations behind weight management and weight loss in women. Furthermore, this research provides an opportunity for clinicians to breach the subject of weight management with their patients through a new lens.
To read more about this study, please click here.