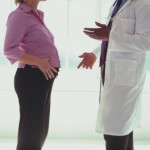 Women who take valproate (Depacon) during pregnancy may increase the risk of childhood autism and its spectrum disorders in their children, a population-based study showed.
In utero exposure to the drug was associated with a five-fold elevated risk of autism and three-fold elevated risk for autism spectrum disorder, Jakob Christensen, PhD, of Denmark's Aarhus University Hospital, and colleagues found.
The absolute risks were 2.5% and 4.4%, respectively, and remained significantly elevated after adjustment for parents' epilepsy and psychiatric disease, the group reported in the April 24 issue of the Journal of the American Medical Association.
"For women of childbearing potential who use anti-epileptic medications, these findings must be balanced against the treatment benefits for women who require valproate for epilepsy control," they concluded.  But "because autism spectrum disorders are serious conditions with lifelong implications for affected children and their families, even a moderate increase in risk may have major health importance," they added.
The American Academy of Neurology recommends avoiding valproate in pregnancy whenever possible due to cognitive and physical birth defect problems for children exposed in utero.
The additional risk of autism and spectrum disorders needs to be included in counseling for women now too, Kimford Meador, MD, and David Loring, PhD, both of Emory University in Atlanta, recommended in an accompanying editorial.
"Because approximately half of the pregnancies in the U.S. are unplanned, delaying discussions of treatment risks until a pregnancy is considered will leave a substantial number of children at unnecessary risk," they warned. "Women of childbearing potential should be informed of the potential risks of fetal valproate exposure before valproate is prescribed."
The drug has an indication for manic and mixed episodes in bipolar disorder and for migraine prevention in addition to seizure control.
Primary source: Journal of the American Medical Association