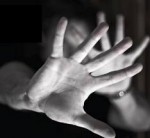 The majority of women who reported experiencing sexual violence, regardless of their sexual orientation, reported that they were victimized by male perpetrators.
Nearly half of female bisexual victims (48.2 percent) and more than one-quarter of female heterosexual victims (28.3 percent) experienced their first rape between the ages of 11 and 17 years.
Bisexual women (61.1%) reported a significantly higher lifetime prevalence of rape, physical violence, and/or stalking by an intimate partner when compared to both lesbian (43.8%) and heterosexual women (35.0%).
On January 25, 2013, the Centers for Disease Control and Prevention (CDC) released the first of its kind report on the national prevalence of intimate partner violence, sexual violence and stalking victimization by respondents' sexual orientation. This report highlights the prevalence of intimate partner violence (IPV), sexual violence (SV), and stalking of respondents who self-identified as lesbian, gay or bisexual at the time of the survey and describe violence experienced with both same-sex and opposite-sex partners, using 2010 data from the National Intimate Partner and Sexual Violence Survey (NISVS).
The findings in the National Intimate Partner and Sexual Violence Survey 2010 Findings on Victimization by Sexual Orientation Report underscore the importance of prevention efforts. NISVS provides data that can help inform policies and programs aimed at the specific needs of Lesbian, Gay, and Bisexual (LGB) communities, state and national organizations, and also a way to monitor and measure these efforts. The combined efforts of public health, criminal justice, service providers, and other stakeholders can improve our knowledge about IPV, SV, and stalking in LGB communities and improve the availability of prevention programs and services for those affected by violence.
More information:   Access the report