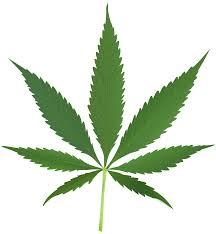 Teens who were heavy marijuana users – smoking it daily for about three years -- had an abnormally shaped hippocampus and performed poorly on long-term memory tasks, reports a new Northwestern Medicine study.  
The hippocampus is important to long-term memory (also known as episodic memory), which is the ability to remember autobiographical or life events.
The brain abnormalities and memory problems were observed during the individuals' early twenties, two years after they stopped smoking marijuana.
Young adults who abused cannabis as teens performed about 18 percent worse on long-term memory tests than young adults who never abused cannabis.
"The memory processes that appear to be affected by cannabis are ones that we use every day to solve common problems and to sustain our relationships with friends and family," said senior author Dr. John Csernansky, the Lizzie Gilman professor and chair of psychiatry and behavioral sciences at Northwestern University Feinberg School of Medicine and Northwestern Memorial Hospital.
The study was published March 12 in the journal Hippocampus.
Read more
HERE
.   Source:  Northwestern News