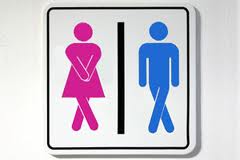 The FDA approved Botox injection to treat urinary incontinence (UI) in people with neurologic bladder conditions such as spinal cord injury and multiple sclerosis who have over activity of the bladder. The effectiveness of Botox to treat this type of incontinence was demonstrated in two clinical studies involving 691 patients. Both studies showed statistically significant decreases in the weekly frequency of incontinence episodes in the Botox group compared with placebo.
Injection of the bladder with Botox is performed using cystoscopy, a procedure that allows a doctor to visualize the interior of the bladder. Cystoscopy may require general anesthesia. The duration of the effect of Botox on urinary incontinence in patients with bladder overactivity associated with a neurologic condition is about nine months.In addition to its use to improve the appearance of facial frown lines, Botox also is FDA-approved to treat chronic migraine headaches, certain kinds of muscle stiffness and contraction, severe underarm sweating, abnormal twitch of the eyelid and a condition in which the eyes are not properly aligned. While not a FDA-approved for the treatment of interstitial cystitis (IC), the use of Botox to treat IC is becoming more common.
Will IC soon be added to this list of FDA-approved indications? Stay tuned.
8/25/2011  Source:  Interstitial Cystitis Association