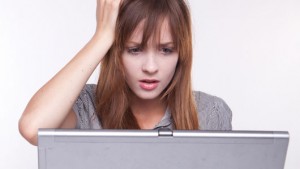 Many women don't have all the facts when unprotected sex occurs.  Emergency contraceptive methods represent evolving and scientifically viable options for many women, yet are not adequately marketed to the public.  Emergency Contraceptive Pills (EPCs) offer women a fast and private over-the-counter option to use after unprotected sex.  With the multitude of contraceptive agents on the market, EPCs would seemingly be added to the marketing of family planning initiatives.  Yet, surprisingly, EPCs are not marketed effectively, and many women who may wish to consider EPCs as a last-resort option do not have sufficient access to this information.
Elizabeth Westley and Tara Shochet investigate this informational gap in their article Social Marketing of Emergency Contraception: Are We Missing a Valuable Opportunity?  In their attempt to understand this dilemma, they conducted a survey of four social marketing organizations that focused on contraceptive products.  These four organizations were DKT International, Marie Stopes International, Population Services International, and ProSalud Inter Americana; Westley and Shochet identified sub-programs housed under these organizations to get a large enough sample size for their research.  After extensive correspondence, they found that of the 100 programs they documented that focused on family planning, only 33% of them had substantial emergency contraceptive programs.  With data showing that, since 2005, ECPs sales have increased by roughly 7 million, it is difficult to understand why organizations are failing to develop EC programs when there is a clear consumer demand.
Policy barriers, funding difficulties, and lack of knowledge about emergency contraceptives contribute to the underdeveloped nature of EC initiatives.  Court rulings impact the accessibility and sales of emergency contraceptives, and political and non-political groups alike often campaign with anti-EC messages, deeming the issue too "politically sensitive" for many family planning organizations.  Funding and lack of knowledge or awareness about EC go hand-in-hand, since donors typically prefer supporting what is familiar and non-controversial.  Despite these barriers, emergency contraceptives must be effectively marketed to educate the majority of women in developing countries who are unaware of emergency contraceptives.  Furthermore, providing useful and accurate information to women about all their contraceptive options allow women, globally, the right to choose their contraceptive method from a range of alternatives.