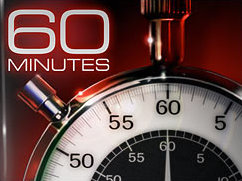 Dr. Teresa Woodruff of the Women's Health Research Institute has been a consistent voice advocating for sex-based research.  Recently, Dr. Woodruff consulted with CBS on an upcoming feature to shed light on the importance of sex as a research variable—due to the imbalances between male and female research subjects resulting in inadequate health care for women. In a reaction to the FDA recalling the recommended dosage for women taking Ambien, CBS announced today that their 60 Minutes feature this Sunday will investigate drug dosage differences between men and women. Ambien, a popular sleep drug, was discovered to have adverse effects in women last year. Researchers found that women metabolize Ambien differently than men, which leads to a higher percentage of the drug in the female body. The FDA responded to this incident by halving the previously recommended dosage, just in women.
Last year's Ambien debacle is merely the tip of the iceberg; it is just one example of the importance of sex differences in research! The truth is, little is actually known or studied about how drugs affect women differently than men. Despite ever-growing evidence of sex differences in health research and care, there are no official standards mandating the observation of sex as a variable in drug and device studies. A report on the incidence of adverse drug reactions published at Johns Hopkins Hospital in 1965 revealed "a striking correlation between incidence and the sex of the patient." This 49-year-old study revealed that women accounted for 73% of the adverse drug reactions tested—and numbers have hardly improved in the half a century since this study was published. This is appalling. The knowledge of adverse drug reactions in women has been publically stated for nearly 50 years! We have this knowledge. We've known this for half a century. It is time to act on this knowledge.
Dr. Woodruff and the Women's Health Research Institute as a whole are thrilled that 60 Minutes is broadcasting about the potentially catastrophic events that can occur if drugs are not moderated for use on female patients. Dr. Woodruff and colleague Dr. Melina Kibbe were honored to serve as crucial collaborators on this CBS feature. It's critical that discussion sparks action on this issue. Addressing the differences between men and women at the research level will lead to more accurate science and better-tailored health care for women. Be sure to tune into CBS on Sunday, February 9th at 7:00pm ET to get the full story!
Watch a preview of the feature HERE.