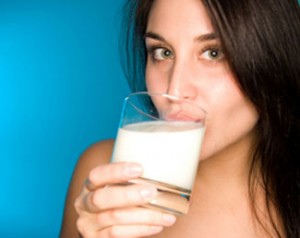 After the age of 30, the creation of new bone cannot keep up with the rate of bone loss in your body. The estrogen depletion that comes with menopause results in an increased risk for low bone mineral density, osteopenia and osteoporosis. For 5-10 years after menopause, this bone density loss accelerates into a gradual weakening of your bones and can lead to an increase in the risk for fractures and other injuries.
Physicians and organizations left and right have tried to specify a regimen to  help slow down the weakening of bones in postmenopausal women. The National Osteoporosis Foundation states that both types of hormone therapy, Estrogen therapy and combined Estrogen and Progesterone therapy, reduce the risk of osteoporosis. But what about supplements?
This past February, the US Preventive Services Tasks Force (USPSTF) stated there was insufficient evidence regarding calcium and vitamin D supplementation for bone fracture prevention in postmenopausal women. Now, a new analysis shows the evidence that may very well alter this recommendation.
The North American Menopause Society conducted a trial with 27,347 postmenopausal women, of which 8,000 took supplemental calcium (1,000 mg) and vitamin D (400 mg) daily, and 8,000 took look-alike placebos. These women came from all the hormone groups in the study: on HRT combinations, those on HRT estrogen alone, and the rest on hormone look-alike placebos.
Researchers then studied the hip fracture incidents among women who took hormones and supplements, women who took hormones alone, and women who took neither one. Of the women on both hormones and supplements, there were 11 hip fractures per 10,000 women per year. Of the women solely on hormones, there were 18 hip fractures per 10,000 women per year. And of the women who took neither, there were 22 hip fractures per 10,000 women per year.
Although the researchers could not specify how much of calcium and vitamin D should be taken, they concluded that postmenopausal women taking hormone therapy should also take supplemental calcium and vitamin D to reduce the rate of bone loss. The benefits of calcium and vitamin D seem to increase with increasing total intake, but also depend on the side effects of too much calcium, such as constipation.
So consider taking calcium and vitamin D supplements in combination with your hormone therapy, but don't stop drinking your milk! Continue trying to meet your daily calcium needs with your diet. Furthermore, did you know that weight bearing exercise can also improve your bone health? To learn more about how you can manage your bone health and overall health in menopause, visit http://menopausenu.org/