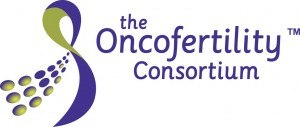 Dr. Teresa Woodruff, Director of the Institute for Women's Health Research at Northwestern, and her colleagues have just released their second book on oncofertility.    Oncofertility is a new field of study named by Dr. Woodruff who is a leader in the study of fertility preservation in women who have lost their fertility due to cancer therapies and other conditions that threaten their ability to conceive and bear children.  The issue of fertility preservation is of particular concern to young breast cancer survivors and their health care team.   To learn more about this book and where to find it read below.
The Oncofertility Consortium® is pleased to announce that the second volume of its Oncofertility series is now available on Amazon.com!
Fertility preservation is an emerging field not only in the basic and clinical sciences, but also in the social sciences and humanities.  Oncofertility: Ethical, Legal, Social, and Medical Perspectives offers insights by experts and scholars in bioethics, philosophy, religion, communication, and history, who tackled questions such as,
"What are the Jewish, Muslim, and Catholic perspectives on oncofertility?"
"What barriers to adoption do couples with a history of cancer face?"
"What decisionmaking processes do families undergo when considering fertility preservation?"
Purchase your copy of this one-of-a-kind book to discover the answers to these questions and to learn more!
Complete your Oncofertility collection with the first volume, Oncofertility: Fertility Preservation for Cancer Survivors, also available on Amazon.com!