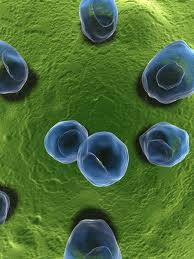 Just 38 percent of sexually active young women were screened for chlamydia in the previous year in the United States, according to the US Centers for Disease Control and Prevention. CDC recommends annual screening for all sexually active women aged 25 and under.   If recent policies related to health care reform that focus on preventive care are cut, this problem could become worse.
Overall testing rates remain low, although testing was most common among African-American women, those who had multiple sex partners, and those who received public insurance or were uninsured. Researchers find this encouraging because these are some of the groups at highest risk for chlamydia.
"This new research makes it clear that we are missing too many opportunities to protect young women from health consequences that can last a lifetime," said Kevin Fenton, M.D., from the CDC.   "Annual chlamydia screening can protect young women's reproductive health now and safeguard it for the future."
Chlamydia is the most commonly reported infectious disease in the United States, and young people are most affected. Because people often do not have symptoms, many infections go undetected and untreated. Untreated chlamydia can have severe long-term health consequences, particularly for young women, including chronic pelvic pain, potentially fatal ectopic pregnancy and infertility. Rates of chlamydia in the the US are relatively low compared to third world countries where the incidence rate soar and screening programs are rare.
CDC recommends that anyone diagnosed with chlamydia be retested three months after initial treatment to ensure that those who may have become reinfected can be promptly treated with antibiotics. However, additional data presented at the conference show that retesting rates remain low and many reinfections likely are being missed.  Chlamydia can be easily treated and cured with antibiotics, and retesting plays a vital role in preventing serious future health consequences.