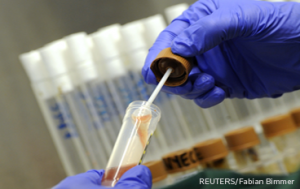 Men and Women are physiologically different, and it is essential to ensure adequate participation of both sexes in research studies in order to determine sex-based differences in disease presentation, prevalence, and treatment. A press release from Mary Ann Liebert, Inc. Publishers revealed a study that tested the participation rate of women in post-approval studies mandated by the Food and Drug Administration (FDA). Out of their sample size, researchers found that only 14% of studies "included a multivariate analysis that included sex as a covariate" and a meager 4% "included a subgroup analysis for female participants." These shocking results mean that women are not getting adequate attention in clinical trials, which may result in harmful drug or device reactions in women.
Women vary from men in genetics, hormones, body size, sex-specific physiology, diet, sociocultural issues, and more—therefore, it is incorrect to assume that women and men will react the same way when tested for medical devices and drugs. Most researchers limit sex-based research to areas that are inherently sex-biased, for instance obstetrics and gynecology more often involves women, while urology more often involves men. However, men and women differ in nearly everything from their hearts to their knees—and research needs to keep these differences in mind. If researchers neglect to include sex as a variable in their research, devices and drugs can be approved for public use without fully understanding the reaction such drugs could have on women.
In response to this growing concern, the FDA has implemented new procedures to ensure participation by sex is evaluated in post-approval study reviews. This is certainly a step in the right direction towards recognizing and evaluating sex-specific health responses to new research.
Source: Journal of Women's Health