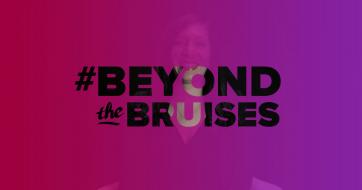 The Centers for Disease Control and Prevention (CDC) report that on average, 20 people per minute are physically abused by an intimate partner in the United States. They also report that 1 in 3 women are victims of some form of physical violence by an intimate partner within their lifetime. However, these numbers underestimate the problem, as many victims do no report the violence to police, family, or friends for a variety of reasons.
In 2013, MORE Magazine and the Verizon Foundation conducted a survey about domestic violence in the United States. The survey found that 80 percent of domestic violence victims experience chronic health problems such as diabetes, high blood pressure, chronic pain, asthma, and insomnia, among others. Abused women are not only more likely to suffer from chronic illness but they are also more likely to suffer from multiple chronic conditions than women who have never experienced abuse.
Many of these health problems begin to show up in abused women later in life, years after the abuse has ended. While this fact is not yet fully understood by doctors and researchers, Bruce McEwan, a neuroscientist at Rockefeller University, explains that these conditions can be triggered by the brain being in high stress and a constant fight-or-flight response mode, a strain on the brain he calls "allostatic load." This state of hyper-arousal can last long after abuse ends and the body can become desensitized to the regulating effects of cortisol, which is a stress hormone, and as a result lead to impairment of brain function, the immune system, and endocrine system. As Michele Black, an epidemiologist at the CDC, said in the original article, "All that stress is really toxic. There's no organ that's immune. Your whole body is at risk."
Inspired by the groundbreaking and award-winning report from MORE Magazine, the Society for Women's Health Research, a national non-profit that promotes research on the biological differences in disease, and the Verizon Foundation partnered to launch the "Beyond the Bruises" campaign, which unites survivors, advocates, and organizations in bringing awareness to the correlation between domestic violence and chronic health issues. The campaign has a website resource center at BeyondtheBruises.org and features a short video in which survivors of domestic violence share their stories about struggling with chronic illnesses due to their abuse. The goal of the campaign is to bring attention to the link between domestic violence and chronic illness, urge doctors to screen for domestic violence, encourage women to have honest conversations with their doctors, and start a national dialog about these issues.
If you or someone you know need help, call the National Domestic Violence Hotline at 1-800-799-7233 or visit their website here.
To learn more about Domestic Violence from the CDC, click here.
Sources:
Society for Women's Health Research