There are significant differences in the ways that men and women experience many diseases. Sex differences in incidence, prevalence, symptoms, age at onset, and severity have been widely documented: in autoimmune diseases such as rheumatoid arthritis, lupus, and multiple sclerosis; in some psychological disorders, including major depressive disorder, schizophrenia, autism, eating disorders, and attention deficit hyperactivity disorder; and in chronic fatigue syndrome, asthma, and several types of cancer. Understanding these sex differences at the basic science level will lead to better and more specialized medicine in the clinical trial phase of research.
Sex disparities in the experience of disease are hardly surprising given the fundamental biological differences between men and women. A recent study of gene expression in mice showed that hundreds of genes in several tissues are expressed differently in males and females. There are also hormonal differences and variations in imprinting, by which genes inherited from the father and mother are expressed in different ways. Disease highlights these inherent variations.
Little is known about how sex matters in developing drugs and designing medical devices. Why? Because women are not equally included in basic science studies or in preclinical research, and where they are included, the impact of sex on outcomes is rarely analyzed. Despite calls for action and a growing body of literature on the broad influence of sex on biological function--from heart to liver to bone--statistics on female inclusion in laboratory or clinical investigations have moved barely or not at all. 
Indeed, the January 2014 issue of the Journal of Women's Health published an analysis of the inclusion of women in post approval medical device studies based on the US Food and Drug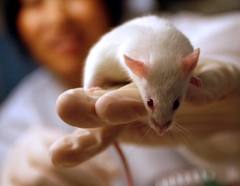 Administration (FDA) draft guidelines. Their study revealed that only 14% of device studies included sex as a key outcome measure any only 4% included a subgroup analysis for female participants. This may seem shocking, but this lack of sex-based analysis has been well known for many years despite repeated efforts to advocate for its inclusion in study design. 
Comparable oversight is needed in the realm of drug development. As a case in point, adverse events reported for Ambien recently skyrocketed, largely because the drug has a delayed clearance rate in women compared with men. The FDA finally took concrete action on Ambien and created the first ever sex-specific labeling that recommends a lower dose for women. Given that the removal of drugs and medical devices from the market after approval largely results from adverse events in women, this action by the FDA is welcome news and shines a spotlight on the larger issue of the need for sex-based research in drug development.
Fueling the conversation on sex differences in research can only get us so far and the Women's Health Research Institute is committed to advocacy and action for the inclusion of sex as a research variable.
In October 2015, the Women's Health Research Institute partnered with Northwestern Medicine to provide overviews on sex-inclusive medicine in specific clinical areas. Please follow the links below to watch these videos and learn about sex differences in these specific clinical areas:
Cardiology, presented by Dr. Marla Mendelson
Depression, presented by Dr. Sheehan Fisher
Dermatology and Skin Disease, presented by Dr. Bethanee Schlosser
Gastroenterology and Behavioral Medicine, presented by Dr. Sarah Kinsinger
HIV, presented by Dr. Sarah Sutton
Neurology, presented b Dr. Elizabeth Gerard
Pelvic Health, presented by Dr. Kimberly Kenton
Rheumatology, presented by Dr. Rosalind Ramsey Goldman
Sex differences are prevalent in nearly every disease and every organ system in the human body. Understanding these differences and speaking to your doctor about a specialized treatment plan is the first step to truly personalized care. Read more
The Women's Health Research Institute has developed a number of resources for clinicians, researchers, students, patients, and community members interested in sex-based differences in research and health care. Read more