In the past, the research community assumed that beyond the reproductive system, differences between men and women simply did not exist or were not relevant. Some of the reasons researchers have preferred male subjects include: the cost of using both sexes, a sense of having to protect vulnerable women and/or a potential fetus, uniformity, avoiding the "complications" of the menstrual cycle, and perceived complexity of recruitment.  However, the truth, as outlined in Dr. Teresa Woodruff's 2010 Nature editorial, is that sex-and gender-based approaches to research and medicine frame important questions about the differences and similarities in men's and women's normal biological, behavioral and social function in combination with their experience of the same diseases. Consequently, the Women's Health Research Institute established the Bench Research Integration Leadership Committee to ensure sex specific research tools and core services are available to all investigators throughout Northwestern University. The resources listed here are designed to support investigators, as they engage in sex specific research.
CURRENT NEWS  
WHRI Leadership Commmittee Drafts Open Letter to Northwestern's Basic Science Community
On October 9, 2015, NIH released the final policy language associated with the inclusion of sex as a variable in scientific research together with additional guidance on improving the reproducibility of research findings (NOT-OD-16-011).  The Women's Health Research Institute has been a strong advocate for sex-inclusion and reporting and we are delighted that sex will now be part of scientific research in the same way time, temperature, dose and age are currently regarded.  The primary literature documenting the need and value of these new policies is provided, as are a few FAQs that help guide the rationale behind this change.  The new policy is effective for all grants submitted on/after Jan 25, 2016 and directions have been provided to CSR regarding study section review of these elements.  We know that a change in policy requires added thought in the development of compliant applications and below we provide a guide and examples to enable your success.  Please let us know if you have additional questions or suggestions for enabling fundamental and translational science at Northwestern University to succeed (womenshealthresearch@northwestern.edu).
Read the top 50 WHRI blogs on sex-inclusion
Read the Statistical Considerations in Basic Science Sex Inclusive Research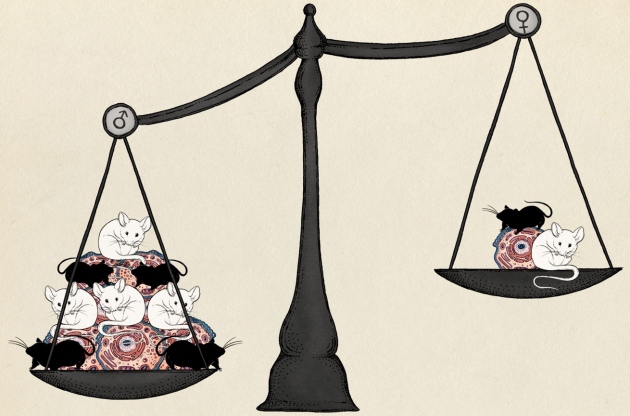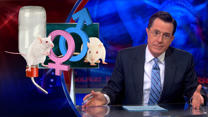 Academic Resources 
Online Resources for Sex and Gender Inclusion 
Tools from Gendered Innovations at Stanford University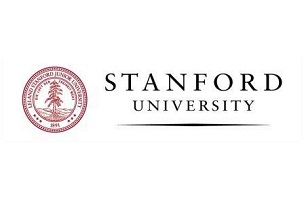 Tools from Woodruff Lab at Northwestern University 
Animal Cycling and Breeding Instructions
Vaginal Cytology (Smearing) Protocol - Courtesy of the Woodruff Laboratory
Reproductive Biology of Breeding Mice - Courtesy of The Jackson Laboratory
 
Patient Recruitment 
​Illinois Women's Health Registry  

The Women's Health Research Institute created the Illinois Women's Health Registry in order to address the underrepresentation of women in scientific and clinical research studies. 
For women who join the Registry, we offer you the opportunity to participate in important research impacting women's health. Click here to learn more.  
For investigators, we facilitate the recruitment of women for approved studies. Click here for more information.
 
Shared & Core Facilities at Northwestern University 

Skin Disease Research Core Center (SDRC) at Northwestern University
Almost 100% of what is known about normal epidermal skin cell (keratinocyte) function today has been studied in males --because foreskin has been the source of normal keratinocytes for studies. But clearly there are differences between the function and responses of male and female keratinocytes.  For example, Irina Budunova, MD, PhD has recently found that glucocorticoid receptor expression in epidermis is higher in males than in females and that male mice are more sensitive to the side effects of topical steroids than female mice.

The Skin Disease Research Core Center (SDRC) at Northwestern, one of only 6 NIH-funded SDRCs, includes as one of its goals sex-sensitive research. SDRC faculty recognize that chromosomal, hormonal and structural differences between male and female cells may translate into altered function, and that discovery of differences at the basic level will ultimately save time and money in later clinical trials.

To that end, the SDRC is developing libraries for use by Northwestern faculty of cultured skin cells and skin tissue of different sex, age and race/ethnicity in its cell and tissue repository. Importantly, the SDRC recently specifically requested proposals that address sex disparities in skin cell and tissue responses in its latest cycle of Pilot and Feasibility seed grant funding.

Click here to visit the SDRC website, and learn more! 
 

Transgenic and Targeted Mutagenesis Lab   


The Northwestern University Transgenic and Targeted Mutagenesis Laboratory (TTML) is a shared resource designed to produce genetically engineered mice for research projects of investigators on the Evanston campus, in the Feinberg School of Medicine, the Robert H. Lurie Comprehensive Cancer Center, and the Children's Hospital of Chicago Research Center.

Our laboratory provides a broad, comprehensive range of services to NU investigators, including generation of transgenic mice, gene targeting of embryonic stem (ES) cells, ES cell microinjection into blastocysts to create germline competent chimera, cryopreservation and long-term storage of mouse sperm/embryos, recovery of mouse lines from cryopreserved germplasm, in vitro fertilization (for mouse line rescue), and rederivation of pathogen free mouse strains.

Click here to visit the TTML website, and learn more! 

Behavioral Phenotyping 
The mission of the Northwestern University Behavioral Phenotyping Core is to make available to funded research projects a facility to determine the behavioral effects of genetic manipulations, potential pharmaceuticals, aging, and other manipulations upon normal behavior, and the learning and memory capacities of rodents used as model systems.  The BPC will also work with PIs to gather pilot data for new applications.

Click here to visit the Behavioral Phenotyping Core, and learn more!

Genomics Core Facilities 
The Genomics Core at the Center for Genetic Medicine is a shared resource facility that provides a wide range of services to Cancer Center members and the Northwestern University research community. Our goal is to provide services using the state-of-the-art technologies at an affordable price. We provide expression analysis and SNP analysis using both Affymetrix and Illumina platforms, RT-PCR and low density SNP analysis using 7900HT from ABI, RNA quality control using the Agilent 2100, DNA sequencing using 3730 from ABI, custom array fabrication using MicroGridII and high through put DNA extraction by Autopure LS from Gentra.

Click here to visit the Genomics Core, and learn more! 

Mouse Histology and Phenotyping Lab 
The mission of the Northwestern University Mouse Histology & Phenotyping Laboratory (MHPL) is to assist investigators with mouse histopathology. The laboratory provides comprehensive histology services for all rodent species (i.e., mouse, rat, etc.) which include necropsy, phenotyping of organs and tissues, dissection and tissue processing, and one-on-one consultation. The Mouse Histology & Phenotyping Laboratory generates unstained paraffin and frozen sections for investigators to be used for special staining and immunohistochemistry (IHC). Pathologist consultation can also be provided to help develop strategies to elucidate phenotypes and gain mechanistic insight regarding the biologic actions of the targeted molecule or the toxicity of exogenously administered substances. In addition, the laboratory provides training opportunities for learning histology techniques and phenotyping analysis.
This site contains a list of services, documents, and protocols relevant to the procedures performed at the Mouse Histology & Phenotyping Laboratory.

Click here to visit the MHPL website, and learn more!