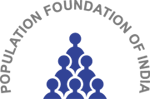 The Women's Health Research Institute would like to highlight the work of Poonam Muttreja and her organization, Population Foundation of India (PFI). PFI is a national non-governmental organization (NGO) that centers its work on policy, advocacy and research on population, health and development issues throughout India. PFI's work has empowered women, men and their families through numerous projects that contributes to health and well-being for all, while their work also leads to numerous positive outcomes for women. PFI uses a multipronged advocacy and communication strategy, including entertainment-based mass media programmes, online digital campaigns, and outreach amongst communities.
PFI's position is unique as they work with the Indian government at both the national and state levels, with other NGOs and throughout urban and rural communities where they deploy successful programs leading to beneficial social and behavior change.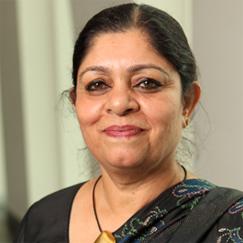 Poonam Muttreja is the Executive Director of PFI and has over 35 years of experience in promoting women's rights, rural livelihoods, public advocacy, communications and behavior change.  She conceived and promoted the popular Indian television serial, Mai Kuch bhi kar sakti hoon-I, a woman, can do anything. Poonam has been a member of the Family Planning 2020 Reference Group, which is a global movement that supports the rights of women and girls around the globe to empower them to decide for themselves whether, when and how many children they may want to have. She is currently a civil society representative from India for the FP 2020 country engagement group. Before joining PFI, Poonam worked with the McArthur Foundation as India Country director where she was responsible for the Foundation's grants in India that focused on population and development issues. Early on in her career, she founded organizations in the area of social justice (SRUTI), craft (DASTKAR) and programing on leadership (Founder Director of the Ashoka Foundation in India) specifically focusing in the field of women's health. She serves on the board of several non-governmental organizations. In addition to Poonam's numerous and impressive efforts in social justice outreach and development, she has a Master's in Public Administration from the Kennedy School of Government at Harvard University in Cambridge, MA.
Connecting through global NGOs enabling women to do better and be healthier is an important part of our mission here at the Women's Health Research Institute.